1. Karlštejn Castle: A Timeless Marvel
Karlštejn Castle , a jewel in the Bohemian crown, stands as a testament to medieval opulence. Constructed by Charles IV, this fortress served as a royal treasury for the Czech crown jewels. The journey begins with a swift 40-minute train ride from Prague Main Station to Karlštejn, transporting you to a bygone era. As you traverse through the castle's corridors, you'll encounter the ethereal Chapel of the Holy Cross and ascend the Great Tower for panoramic views of the surrounding countryside. A day trip is perfect, allowing you to absorb the castle's history and relish its architectural splendors.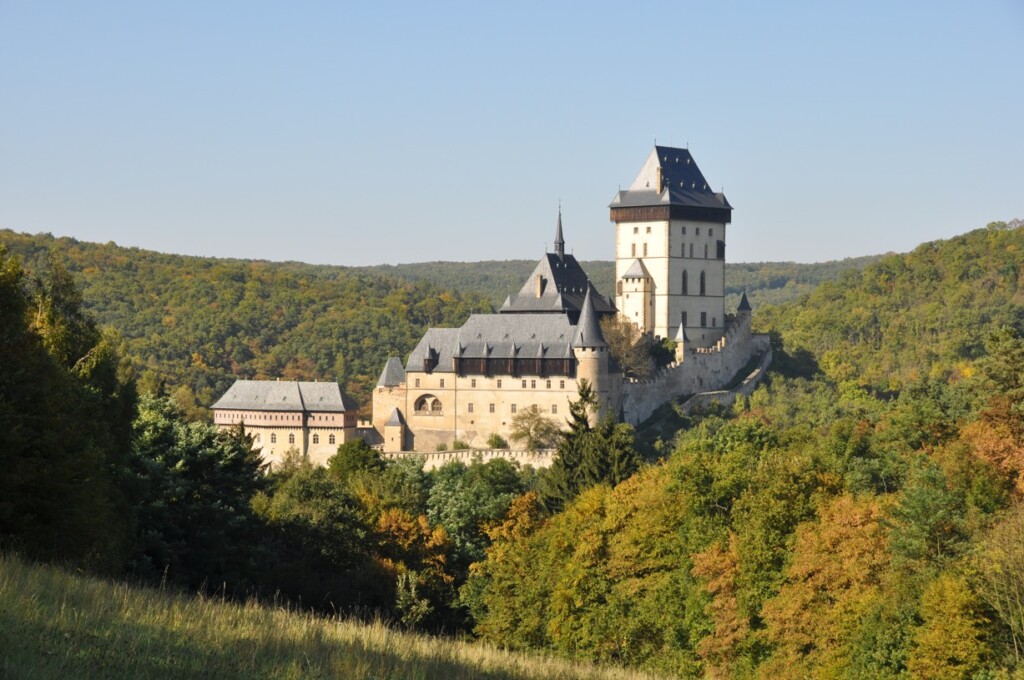 2. Hluboká Castle: Fairytale Elegance in Southern Bohemia
Embark on a journey southward to discover Hluboká Castle, a fairytale-like masterpiece rising above the Vltava River. Accessible by train from Prague to České Budějovice, followed by a short transfer to Hluboká nad Vltavou, this castle invites you to marvel at its Neo-Gothic grandeur. A day tour is recommended to explore not only the castle's rich interiors but also its enchanting gardens, where every step is a stroll through history and elegance.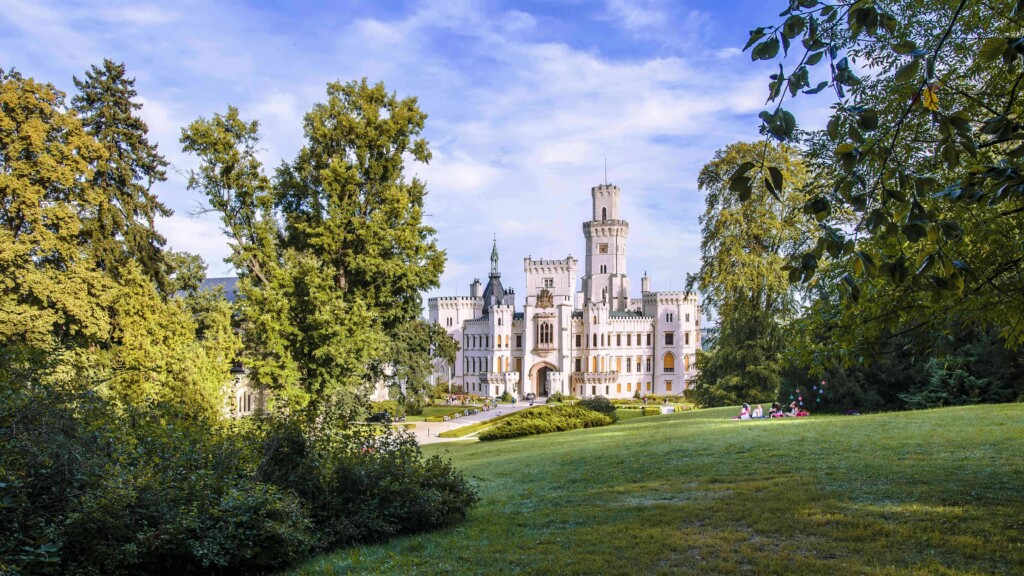 3. Křivoklát Castle: A Tranquil Retreat in Nature
Delve into the enchanting ambiance of Křivoklát Castle, a tranquil retreat nestled in the west of Prague. Take a direct train from Prague Main Station to Rakovník, followed by a short bus ride to the castle. As you explore the castle grounds, don't miss the medieval Chapel of St. George and the Knight's Hall, echoing with tales of knights and nobility. A day trip allows you to immerse yourself in the castle's history and enjoy the surrounding natural beauty.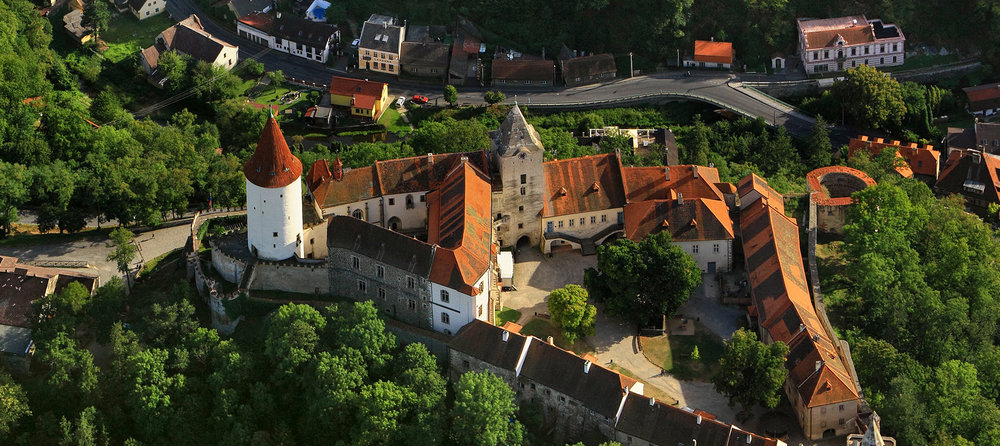 4.Konopiště Castle: A Royal Residence
Southeast of Prague, Konopiště Castle stands as a royal residence surrounded by lush landscapes. A train journey from Prague Main Station to Benešov u Prahy, followed by a local bus ride, takes you to this regal abode. Your day at Konopiště Castle unfolds with a glimpse into its opulent interiors, housing remarkable collections, including an impressive armory and hunting trophies. Allow a day to absorb the royal atmosphere and explore the castle's magnificent gardens.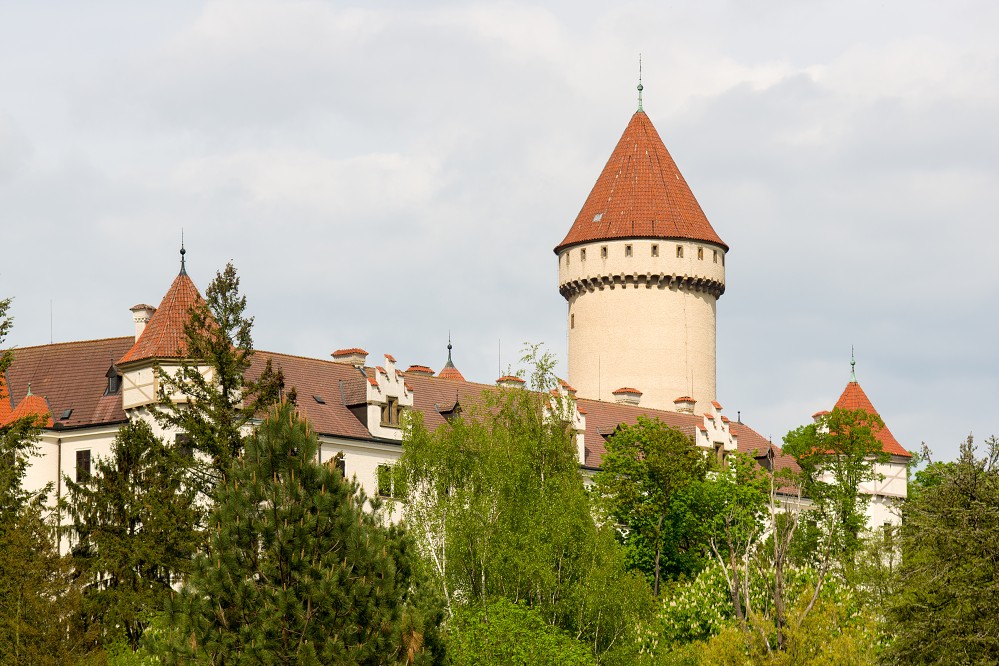 5. Český Šternberk Castle: Perched Above the Sázava River
Embrace the medieval charm of Český Šternberk Castle, perched majestically above the Sázava River to the southeast of Prague. Travel by train from Prague Main Station to Sázava and then take a short bus or taxi ride to the castle. The panoramic views from the castle are as captivating as its historical significance. A day trip to Český Šternberk Castle lets you explore its well-preserved interiors and savor the scenic beauty surrounding this historical gem.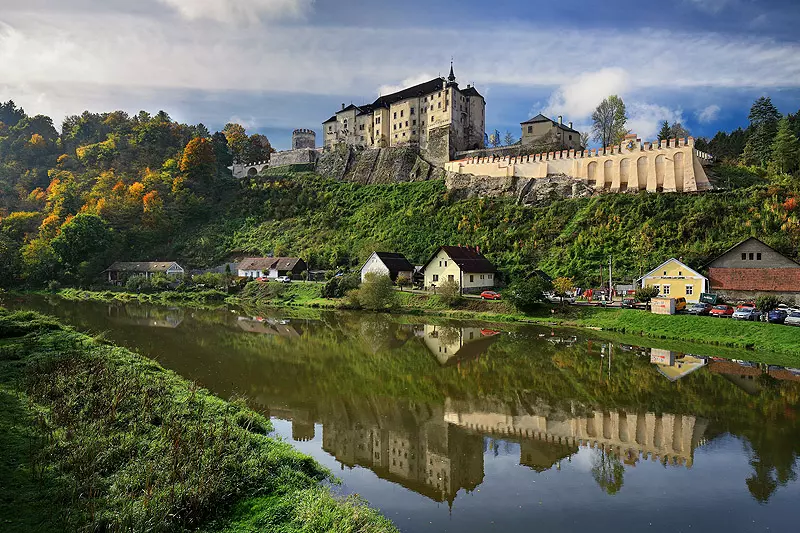 Journey through these five enchanting castles near Prague unveils not just architectural marvels but windows into the past. As we conclude our exploration, we invite you to consider turning these day trips into adventures, immersing yourself in the tales, beauty, and history that these castles hold. The rich history and architectural splendors are waiting to be discovered by you. So, let the past come alive as you traverse the paths of Czech history, and make history a part of your unforgettable adventure.