Welcoming New Year's Eve in Prague is a truly exceptional experience. If you are going to spend time in Prague by the end of December, then this New Year's Eve baedeker is exactly for you. Enjoy and get the inspiration.
Where to see the fireworks?
What would it be for a New Year's Eve without fireworks? Traditional maroons, firecrackers, sparkling sticks, original show in the sky and all those colors. Without this light-acoustic performance, it would not be even possible to enjoy this day. So what are the best places to enjoy the midnight fireworks in Prague the most? There are several alternatives to choose from.
The classic midnight New Year's Eve show is on Old Town Square. The winning program starts at 6 pm and ends with midnight hit with a festive event. Then the fun continues in its own direction until the first morning hours of 2019. The musical phenomena to accompany celebrating people is Marián Greksa and DJ Mikael van Dikeen.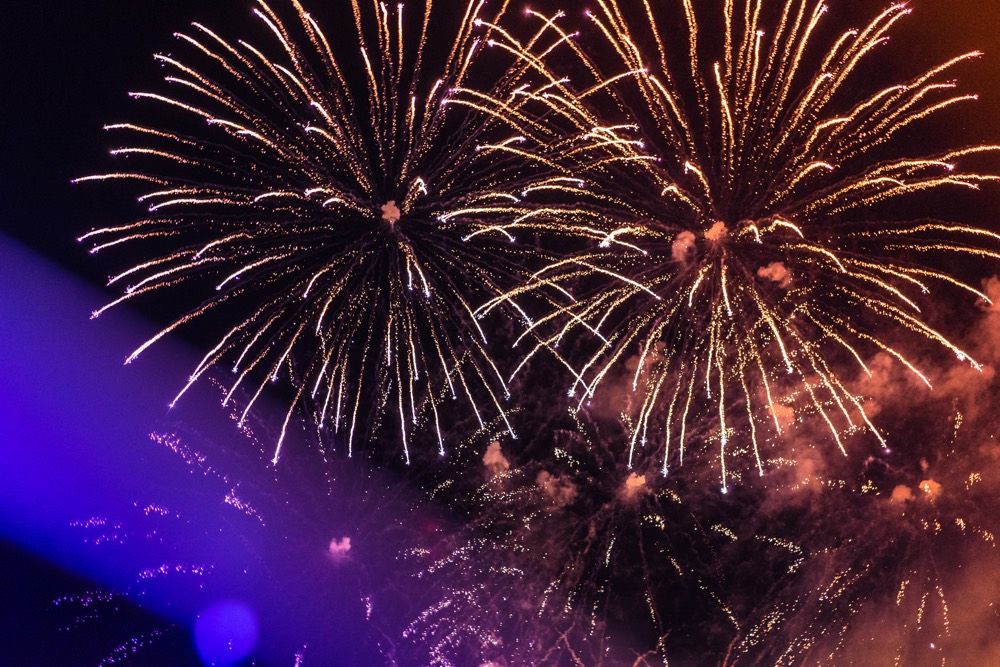 Still not that romantic? No problem, in Prague you can also experience New Year's Eve on the boat. Cruising along the Vltava River on a decorated steamboat is one of the unforgettable experiences that will be appreciated especially by the couples in love as well as by larger groups. Heated cabin, delicious food and drinks, live music and extraordinary views of the castle, Charles Bridge and, of course, Prague fireworks. Expect all of this if you decide to welcome the New Year on the waves of the Vltava River.
If one wants to spend New Year's Eve in nature, it is hard to find a better place in Prague than Letná Park. From the left bank of the Vltava, you can enjoy beautiful views of the castle, Old Town or Petřín. Not to mention that you will have all the spectacular fireworks right in front of you!
Are you spending New Year's Eve in Prague or at the Czech Republic?
Why not join us for one day tour to Bohemian Switzerland? 
You will enjoy beautiful Czech nature, mountains, rivers, fresh air, and some easy-hiking. 
New Year's beer and festivities
Gourmets and foodies will be here in seventh heaven. Prague restaurants and bars do not sleep even on New Year's Eve. For Czech people, with a dry and empty stomach is almost impossible to start a happy New Year.
The real adventures of New Year's Eve can also be found, for example, in the hidden streets of the Old Town, specifically in Anonymous Bar. The last day of the year is going to be a spectacular party that will last until 3am. Expected are an overload of music, liters of golden drink, and a relaxed atmosphere full of smiling people!
The spectacular program has also been prepared by Hard Rock Café Prague. Guests are able to enjoy the three-course menu, with beer, wine, and various drinks included. Ideal solution for those who want to celebrate New Year's Eve in one of the world's most renowned restaurant chains!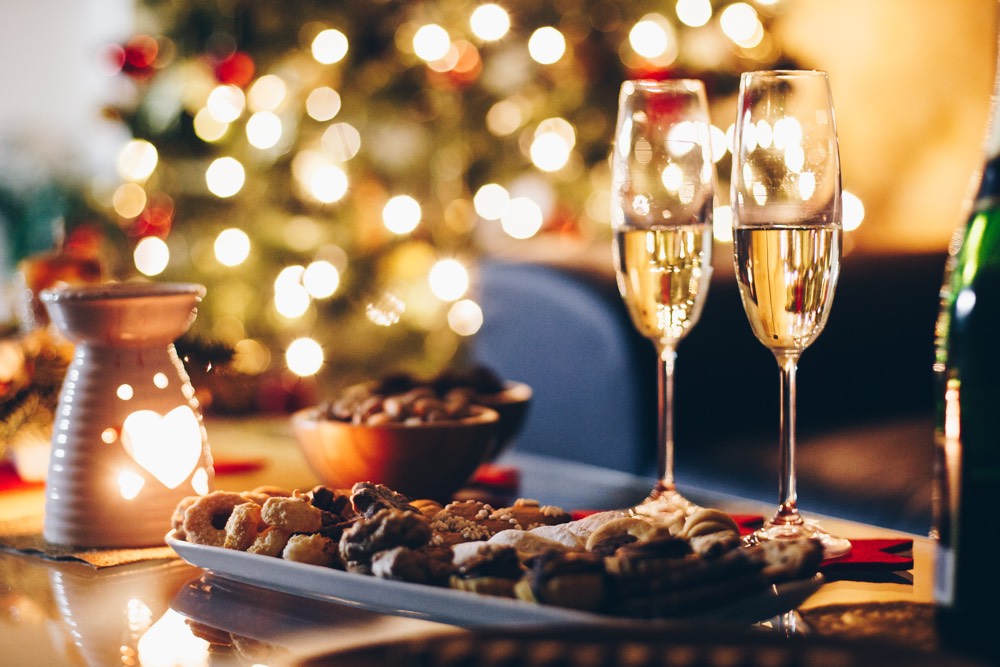 For those really demanding is the New Year's Eve celebration in the restaurant Mlýnec. You pay an admission fee adequately, but you have a six-course menu, live music, dance performance, an open bar, and a spectacular New Year's Eve buffet. The gourmet cherry on the cake is beef striploin with bordelaise sauce, getting ready for this special occasion for two months. Yummy!
We do not forget those who still have no idea where to spend this evening. A very original event is the New Years Eve "pub crawl", which could be considered as the entertainment for every occasion and everybody willing to get drunk. Every year, hundreds of people are involved in this New Year's activity. The ticket price includes an unlimited amount of beer, wine, cocktails and champagne in selected bars you "crawl". The spotlight of the whole event is the New Year's Eve cheers.
Dance, music, culture
Music and dance are also perfectly tied to the New Year welcome opportunity. And Prague is so well equipped for this type of activities, so no worries, an evening of New Year's Eve is full of parties and celebrations. All you have to do is choose something, there is something for everybody.
Traditionally, the New Year's Eve Pop 80's & 90's Video Party is held in Lucerna Music Bar. What to expect? The spectacular retro party, while listening to the greatest music hits of the eighties and nineties. By midnight, guests have a small bottle of Bohemia Sekt included.
In the Prague center, the music background will be played by the Misch Masch Klub, which is also inviting to its own New Year's party. This event is for everyone who loves crazy dancing hours until early morning. New Year's Eve Party will have a slightly different touch, as the New Year is welcomed. Be ready for the overload of champagne!
Do you love electronic music, specifically drum'n'base? So then on New Year's Eve, you can not miss the Storm Club, which offers party just in the rhythm of wild tones of this genre. The highlight is not only a very varied line-up of well-known DJs but also a variety of drinks. And, of course, the great New Year's atmosphere, spent in the electric atmosphere.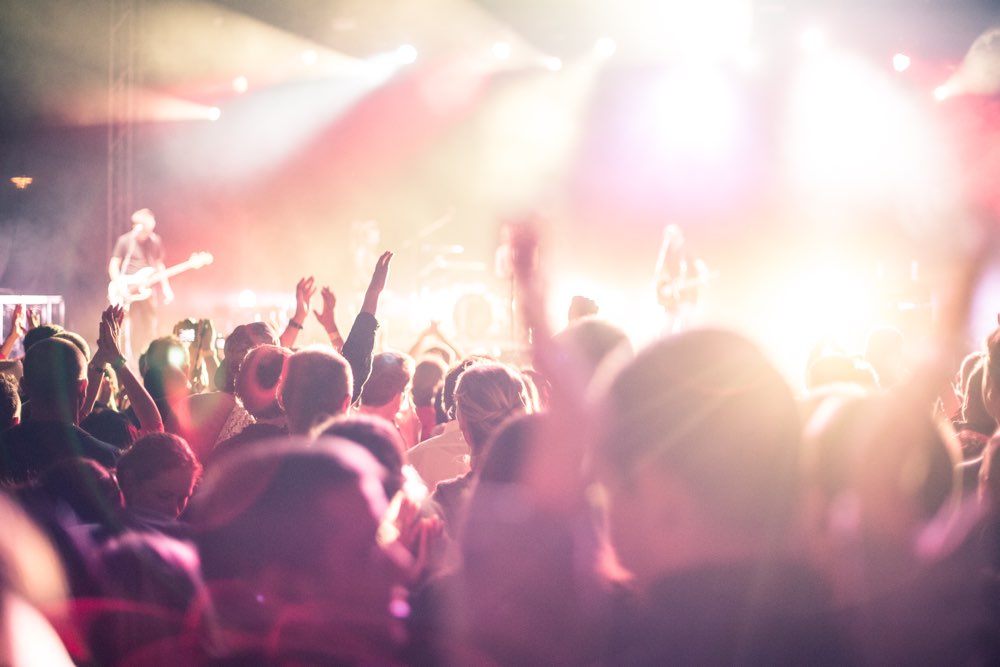 What about a party on a ship that does not sail away with you? Traditionally, there is a great welcome to New Year's Eve at U Bukanýra Houseboat. Not only you should blame the quality set of DJs to make your hips move into the rhythm, but also the Vltava River itself with its small waves. However, given the limited capacity of the houseboat, we recommend that you secure your tickets as soon as possible.
If you want a bit of famous movie culture on the last day of 2018, you certainly make an excellent choice to go to the Aero cinema. The organizers have prepared a great program for all the guests, which will not be taken place only on screen. Little mouthwatering snacks, welcome drink, and great music. And what will they actually project? We are allowed to say just that it is a combo of three comedies.
Whether you decide to spend New Year's Eve partying or just enjoying the atmosphere and watching firework, it's important to spend it with great people around you. Happy New Year or as we say in Czech "šťastný nový rok".