1.Kampa Island – Extraordinary in its Simplicity
Kampa Island is an extraordinary place that holds many beautiful art installations, the picturesque
architecture of Prague's old town, and a charming riverside park, making it an ideal spot for a break
from the bustling city center. Kampa is renowned for its Lennon Wall, David Černý's Giant Crawling
Babies, Werich Villa, Grand Priory Mill Wheel, Devil's Stream, and many more attractions. However,
whether you are planning to explore the beauty of Kampa Island or not, you can catch a glimpse of
one of Kampa Museum's exhibits from the Charles Bridge: The yellow penguins, which even glow in
the dark. Have you ever noticed them?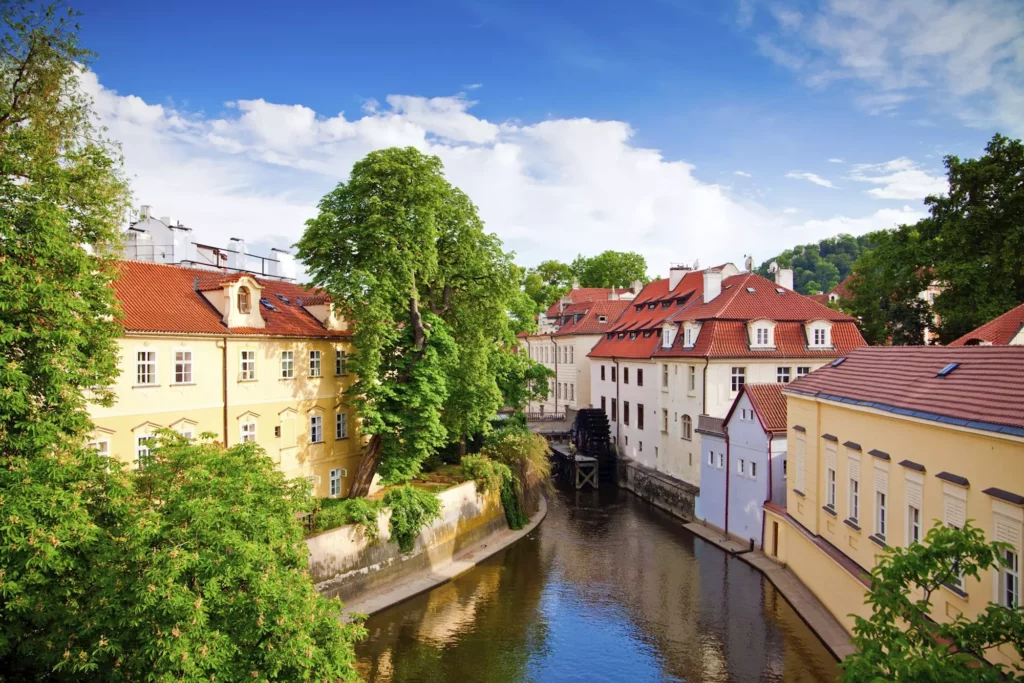 2. Discover the Enchanting Letohrádek Hvězda
Nestled in the outskirts of Prague lies a true architectural marvel. Set off on a trip where the Battle
of White Mountain took place on November 8, 1620. In the English park with three avenues, you will
find a chateau with an interesting layout – a six-pointed star. the Letohrádek Hvězda, surrounded by
a serene park. The game park, which once served as entertainment and hunting grounds for
Renaissance nobility, is now a place where people go for walks with their dogs, relaxation, or cycling.
You can also take advantage of the children's playground or enjoy the natural scenery as a place to
unwind.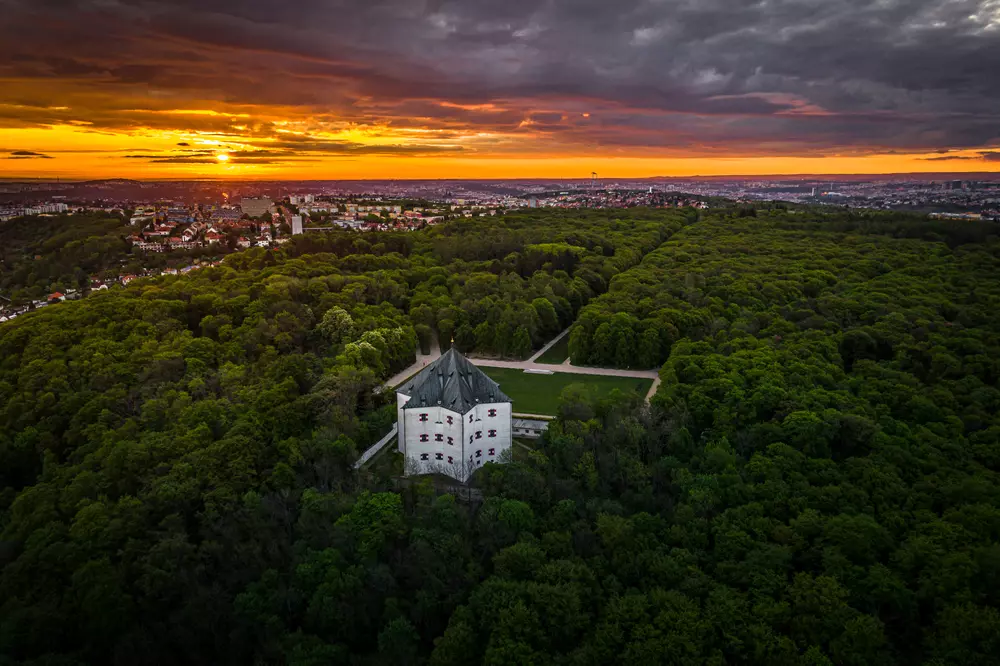 3.Wallenstein Garden
Hidden gem of tranquility. Located behind the walls of the Senate building, it boasts meticulously
landscaped gardens, elegant sculptures, and a peaceful atmosphere. The centerpiece is the
mesmerizing Grotto, an artificial cave adorned with stalactite formations.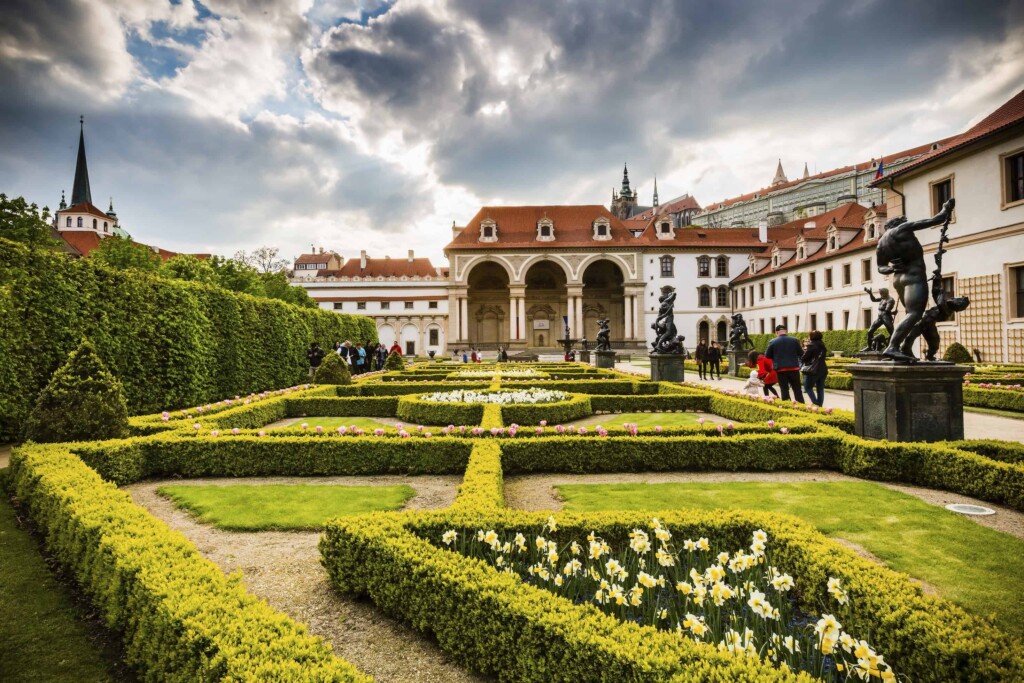 4.Grébovka
Is a tranquil haven where nature and tranquility blend harmoniously, It is a large English-style park,
which features, Gröbe villa, Grotta (an artificial stalactite cave) Pavilon, vineyard and vineyard
gazebo and newly-reconstructed children playground. It is Enjoy a glass of the local wine in the
vineyard gazebo.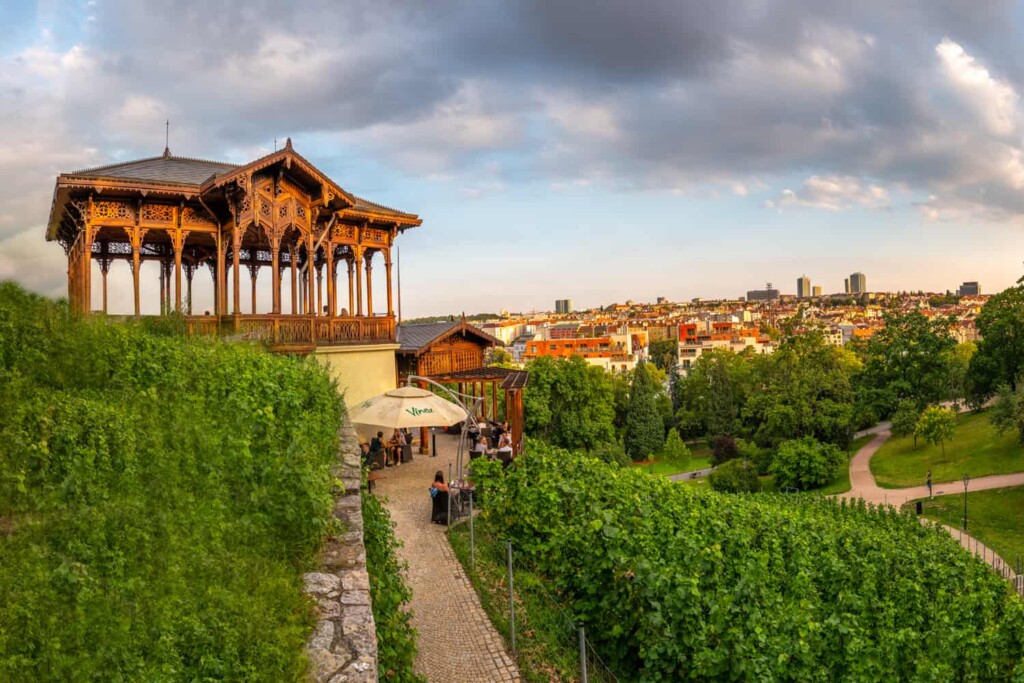 5. Lookout tower Doubravka
What about some trip from center of prague? Čihadla Park in Prague, boasts an impressive pyramid
made of acacia wood. Standing tall, the central tower of this pyramid reaches a remarkable height of
23.5m, To reach the 20m high viewing platform, visitors can climb a total of 98 steps. Designed by
Martin Rajniš and the talented team from Hut Architecture.
Along the way, you'll going thru the beautiful footbridges, maybe you encounter some farm animals,
and educational signs. Children will be entertained by the local stream and the walk can be planned
as a circular route, allowing you to explore the area more extensively.The path is suitable for
strollers.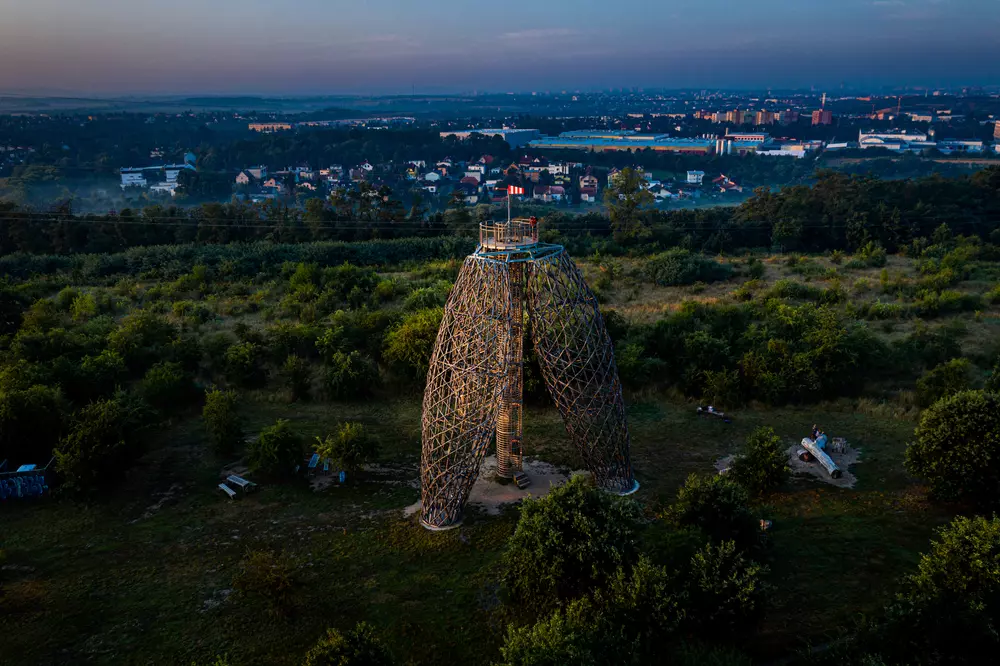 Allow us to unveil the hidden gems of Czech Switzerland and extraordinary wonders of this
captivating region, with our exceptional team. leaving you spellbound by its mystique. With a
plethora of meticulously crafted tourist experiences, we are dedicated to revealing the secrets and
enchantment that lie within. Don't miss out on this remarkable opportunity to explore the untold
treasures of Czech Switzerland. 🙂