1. Rock Climbing in Bohemian Switzerland
Rock climbing in Bohemian Switzerland is an adventure that should not be missed by any adrenaline
junkie. While hiking is a popular activity in Switzerland, rock climbing provides a unique challenge
and allows for breathtaking views of the surrounding landscape. The via ferrata in Hrensko is a great
starting point for beginners, providing a thrilling experience while still being safe. Experienced
climbers can explore the various popular climbing areas like Adršpach-Teplice Rocks, Tisá Walls,
Labské Údolí, Ostrov, Vysoká Lípa, Decinsky Sneznik, Panske Steny, Rájec, Jetrichovické steny. Each
climbing location offers its unique challenges, from steep cliffs to challenging overhangs. Bohemian
Switzerland has something to offer for every level of climber. So, which mountain will you conquer
next?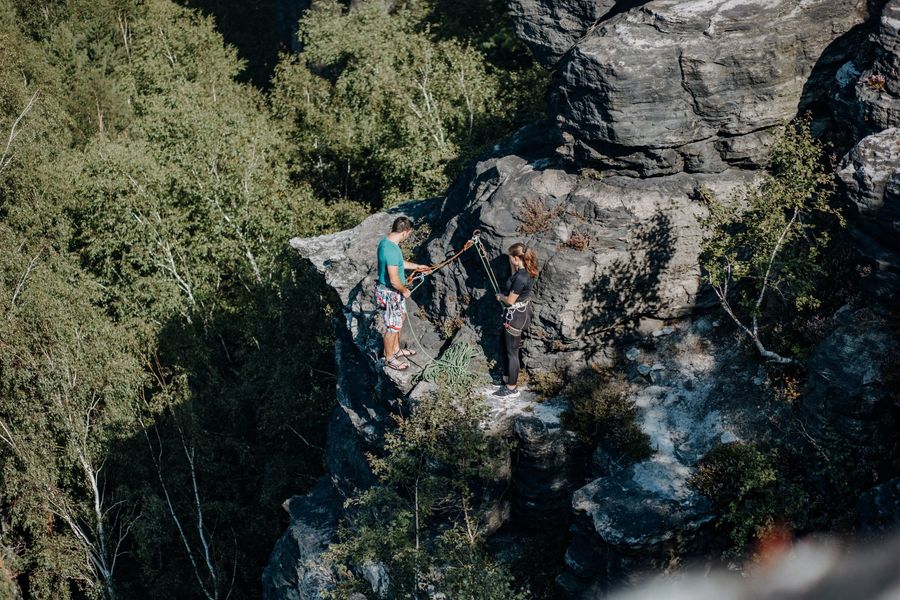 The Elbe River, which winds through the area, offers varying levels of rapids for all skill levels. And
we are offering you this unique experience to do with our team from NORTHERN HIKES. Just book a
date on our website and we all can look forward to overcoming the challenges of nature together.
Don't forget to take in the beautiful scenery along the way, including the impressive rock formations,
mixed forests and wild animals that you can see on the line of the riverbank.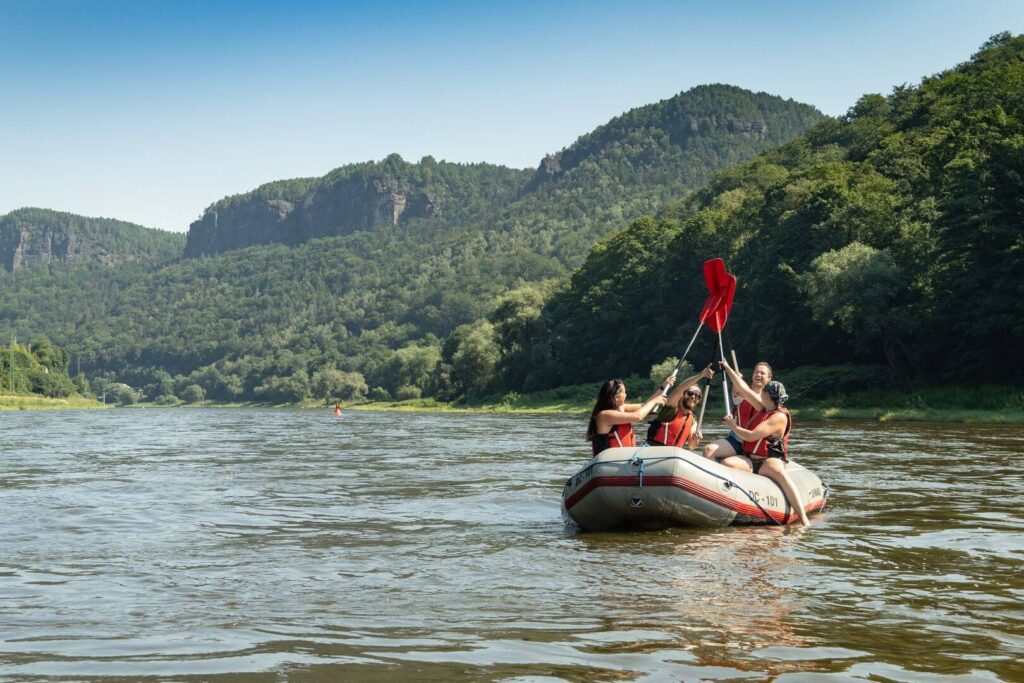 3. Biking: Exploring the Beauty on Two Wheels
Bohemian tour offers you numerous biking trails, both for beginners and experienced bikers. It's a
popular way to explore Bohemian gems and plenty of trails that take you through some of the most
beautiful landscapes in Europe. Here are some of the best biking trails in Bohemian Switzerland: Elbe
Trail, Bohemian Switzerland Mountain Bike Trail, Děčín – Hřensko Trail, Kamenice River Trail,
Hřensko – Mezní Louka Trail.
4. Via Ferrata in Decin: Adventure in the Heart of Bohemian Switzerland
Via Ferrata in Decin is a must-try experience for thrill-seekers visiting the Czech Republic. This
exhilarating activity involves scaling rock faces using fixed cables, ladders, and metal rungs, allowing
participants to explore the stunning scenery of the Bohemian Switzerland National Park. The route
with professional guides are available for those who need assistance. With breathtaking views and
an adrenaline rush like no other, Via Ferrata in Decin is a must-do adventure for anyone seeking an
unforgettable experience in the great outdoors.
5. Discovering on Horseback
Horseback riding in Bohemian Switzerland is another perfect way to explore the region's stunning
natural beauty. With these rolling hills, area offers you a variety of scenic trails that are perfect for
horseback riding. There are several stables in the area that offer guided rides for all skill levels. So
saddle up these experiences and explore the beauty of Bohemian Switzerland from the back of a
horse.
In conclusion, Bohemian Switzerland offers a range of thrilling adrenaline activities that are sure to
get your heart racing. Whether you're soaring through the air on a zipline, exploring underground
caves, or scaling towering rock formations, there's no shortage of ways to experience the excitement
and natural beauty of this stunning region.