FRIYAAY!
Prague itself is not very big, which has several advantages. Especially for those who like walking. The route: Vyšehrad – Náplavka – Charles Bridge – Prague Castle can be easily walked, passing by the National Theatre and other sights. Not to mention that along the way you can always deviate and walk to nearby Wenceslas Square, Národní třída or admire the dominant feature of Prague at the Old Town Square – the Astronomical Clock.
The evenings in Prague are very individual. Explore Letna Park, located at the top of Letna, which is a beautiful park with amazing views of the city. You can also visit the Letna Beer Gardens, which is a great place to relax and enjoy a cold beer.
For more lively spirits, the street Dlouhá is renowned, where there are plenty of diverse bars, whether just for gentlemen or ladies, everyone can find their own there.
For romantic souls, there are places like Riegrovy sady with beautiful sunsets and views of Prague, Branické skály or even the hill of Ctirad with an easily accessible, secret project of the Prague Zoo in the form of a paddock with wild horses.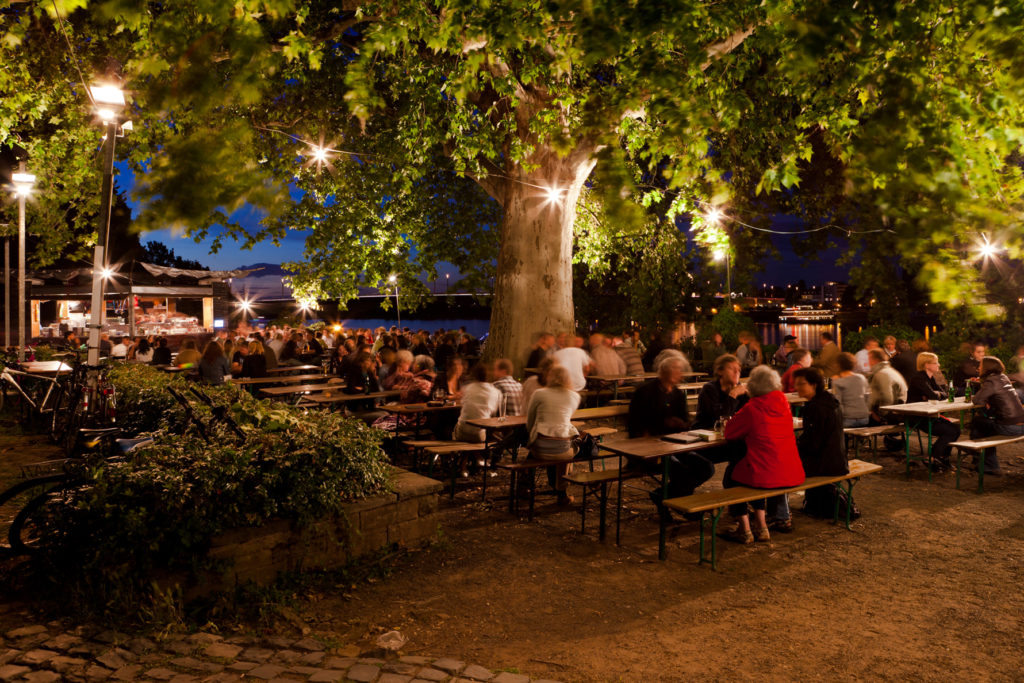 SATURDAY
Because you can easily explore the main attractions of Prague in two days, we offer you a Bohemian tour. Full list of full-day trips with our professional guides from NORTHERN HIKES, who will reveal not only the beauty of the Czech Switzerland you choose but much more. Come and explore the stunning Czech and Saxon Switzerland region! Marvel at the breathtaking views from the iconic Bastei Bridge, discover the ancient sandstone formations of Tiske steny, and snap a photo at the world-famous Pravcicka Gate. Don't miss your chance to experience the natural beauty and rich cultural history of this incredible destination. You can find a list of offered activities here: https://northernhikes.com/tours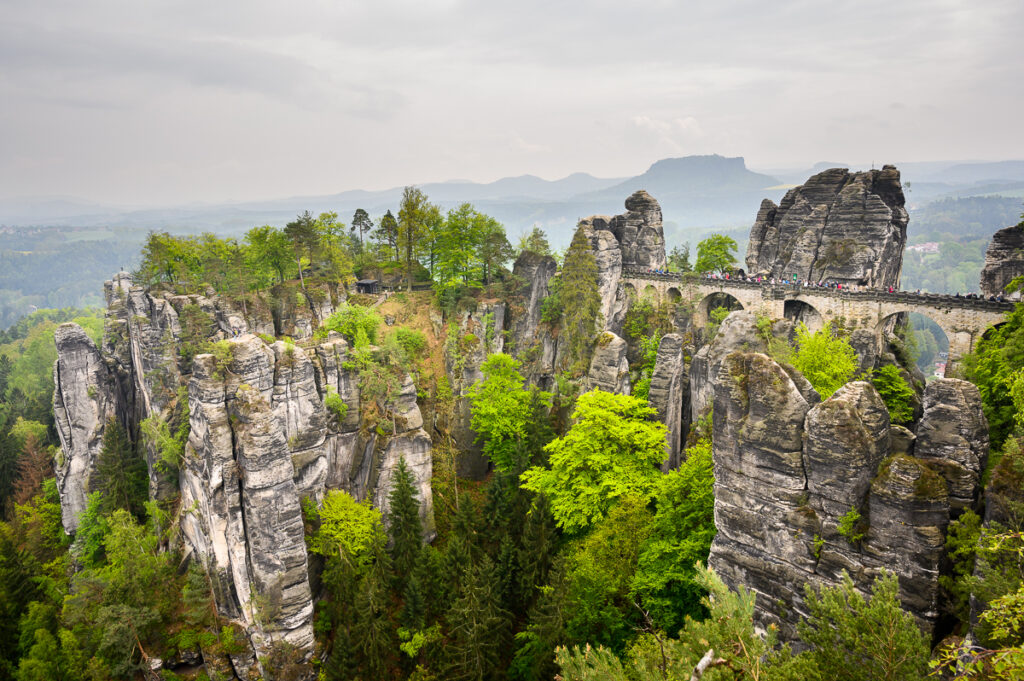 SUNDAY
How else to end a pleasant weekend than in the Elegant Café SAVOY with its ornate wooden interior reminiscent of the First Republic. And why Savoy? Not only will they prepare you excellent breakfast, but you can easily walk from there to the Petřín lookout tower.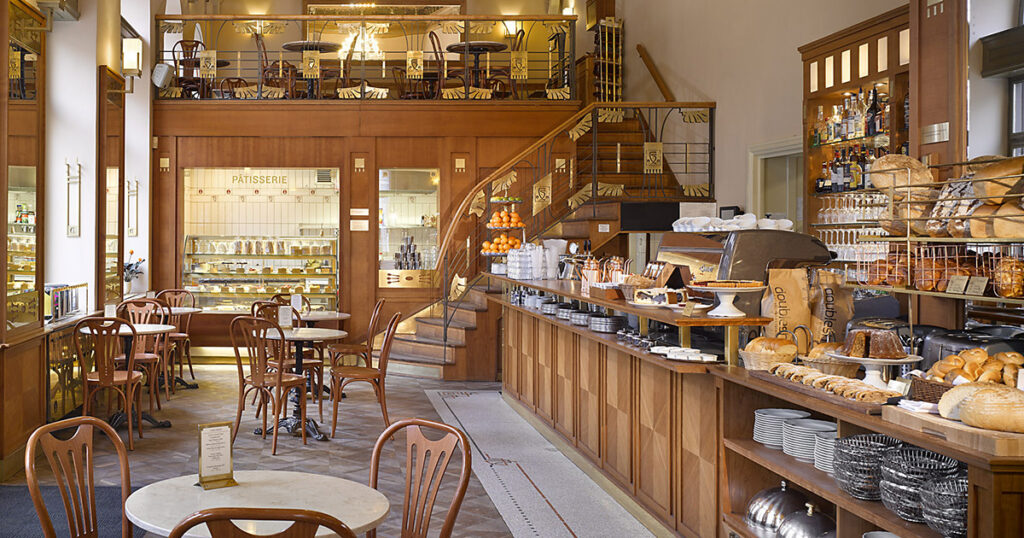 You can conquer Petřín in two ways. On foot, through blooming orchards or by funicular train, which is time-limited. Both options bring an unusual experience, which can be combined as well. Up by cable car and down on foot, or vice versa! In the middle of the hill, we will find the famous restaurant Nebozízek, which offers not only excellent gastronomy with an amazing view of Prague but even the funicular train stops here.
At the very top of Petřín, we will find the Petřín lookout tower, the rose gardens, the observatory, and for children, there is the possibility of a mirror maze or other outdoor attractions. Time in Prague is hectic but unforgettable.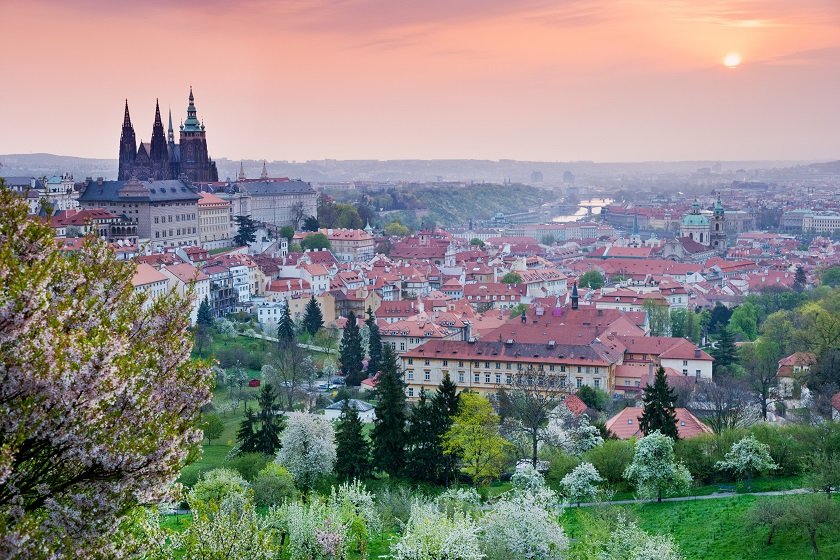 READY TO GO?
So book your Insta-worthy accommodation, pack your formal clothes and hiking boots and set out to discover the beauty of Prague for a few days with the possibility of an unforgettable experience with Northern Hikes.