With our Local Guide
The easiest solution, especially if you have just a couple of days to visit or simply don't want to plan, is to book an organized tour. Transport, program, and lunch are taken care of by others in advance, you just have to choose which parts of Bohemian Switzerland you would like to visit and book a tour.

Our guides grew up in the Bohemian Switzerland region, therefore the experience of the visit itself will be completely different while listening to the information from the people who really know what are they talking about. 

The groups on our tours are small as we are not a fan of mass tourism and we do care for our clients to get the most out of the trip. We also care about our impact on the environment and the locals who live in the region. We pay attention to local business and that's why we are doing everything we can to support them when organizing our tours.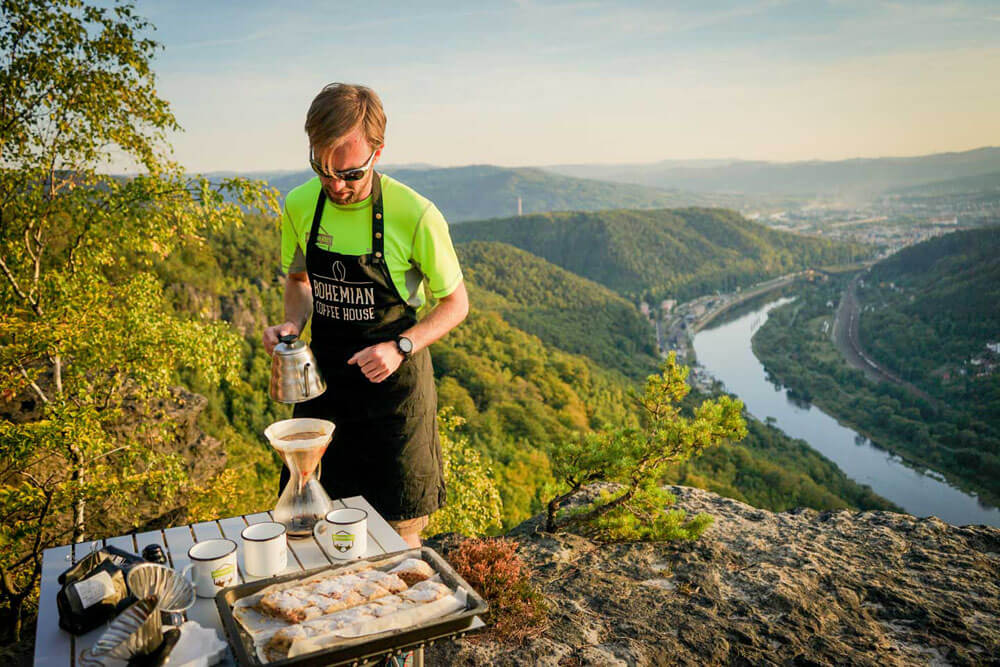 Check out all of our tours from Prague to Bohemian Switzerland
and choose the day that suits you the most.


However, we understand if you prefer traveling on your own, or you want to spend a longer time in the national park. Therefore, we have prepared for you other options on how to get to Bohemian Switzerland from Prague.
By Bus & Train
To plan your trip from Prague to Bohemian Switzerland, you can visit this page, which helps you to check bus, train, or combined transportation. 

As there is no direct route from Prague to Bohemian Switzerland, we recommend to divide it into two parts:

From Prague to Děčín
From Děčín to Bohemian Switzerland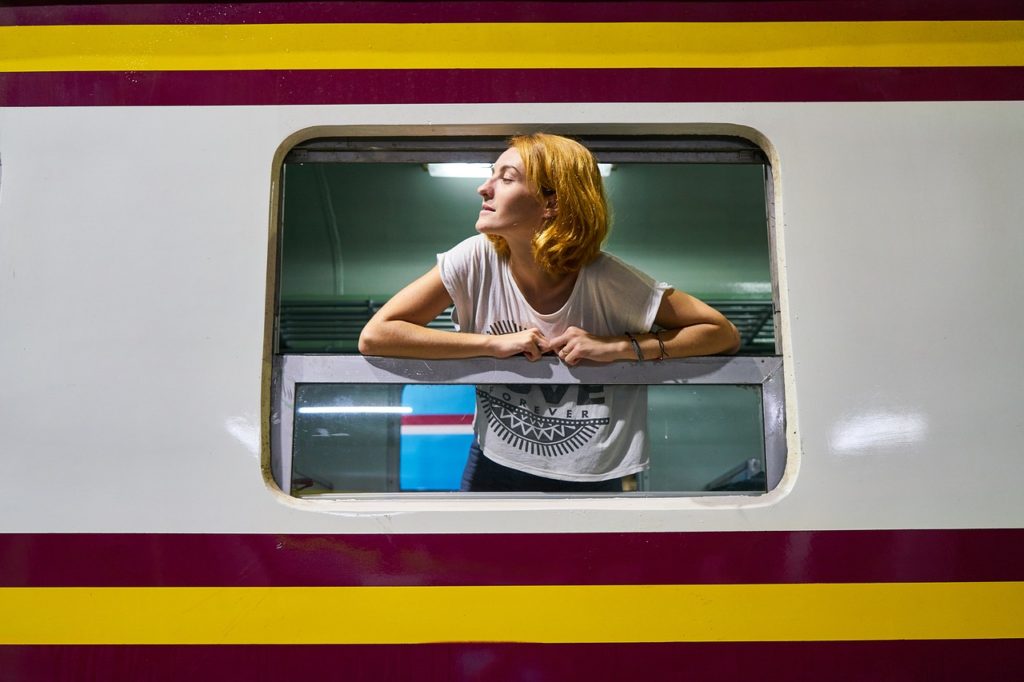 From Prague to Děčín
To get to Děčín from Prague we recommend using a train because currently there are no direct buses available. 

To travel by train it's simple and affordable and it won't cost you more than 9 $.

The Eurocity Berliner runs every two hours from the main station (Hlavní nádraží) and it will take you to Děčín in about an hour and a half. 

You can also take any other regional trains which will get you there in around 2 hours. Just check the page that we mentioned above or go to the main station and ask about the train directly there. 
From Děčín to Bohemian Switzerland
By bus

There is a bus stop exactly in front of the station in this district town. From here you have two options:

Take bus no. 434 and get off in the village of Hřensko
Take bus no. 436 and drive to Jetřichovice.
From both locations, it is only a short walk to the beauty of Bohemian Switzerland.

By train and ferry

If you missed the bus from Děčín, or you are up to some adventure, you can take a train from the central station to the German village of Schöna. From there you can take a ferry along the river Elbe directly to Hřensko.

By taxi

You can also order a taxi from Děčín to the park. Here, however, the price is slightly higher, it can come up to approx. 45 $.

By bike
If you are up for some sport activity, you could consider another alternative – rent a bicycle in the city and take a 9 miles long route to Hřensko while biking.
By Car
It is only around 130 km (80 miles) to get to Bohemian Switzerland.

It should take you something around 2 hours, depends on which route you will choose and how many stops you will have.

How to get there?

The best way is to take the D8 highway, which leads to Ústí nad Labem and further to the German town of Dresden.
Upon arrival in Ústí, get off the motorway and join the first-class road no. 62. It takes you through Děčín directly to Hřensko, one step to Bohemian Switzerland.
However, you can just use your GPS navigation or Google Maps. It will show you which route will be the most convenient as there might be some constructions on the way, which might slow you down.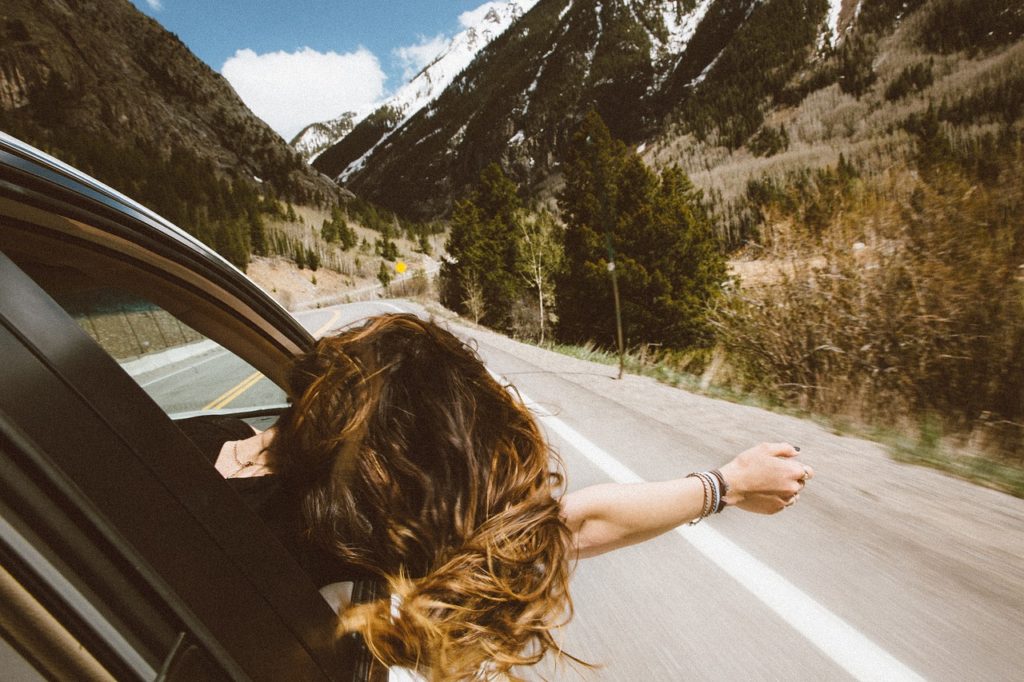 Parking
 
There are four parking lots available in Hřensko. An average price for one day is around 5 $. Our recommendation is to avoid peak hours because finding a free spot could be a real issue. 

Car Rentals
If you need to rent a car (which you need in most cases), we have some tips for you in case you already don't have experience with car renting:

For booking a car in advance you can use one of the many price comparison sites such as Rentalcars.com or Economy Car Rentals. 
In case you want to rent a car directly in the city, there are plenty of reliable car rental companies. 
Most of the world's major car rental companies (Hertz, Europcar, Avis) require a credit card to block a security deposit to cover possible damages. 
There are also several car rentals where you can rent a car without a credit card and pay the security deposit in cash or with a debit card. However, you may be required to submit extra documents (such as an additional form of government-issued ID, return flight ticket or trip itinerary) and the company may rent you only the lowest class of vehicle. 
You must have a valid driving license, i.e., an international driving license  (does not apply for European Union countries) for the entire duration of your car rental. In addition to the international license, you must also possess a driving license from your country of origin. The original document is required, a photocopy or a digital recording is not enough. In the Czech Republic, the minimum age for a driving license is 18 years of age.