Throughout the park, you will find heaps of locations for capturing stunning photographs, that you can then share with your friends and family, as well as on social media. It also serves as a great spot for influencers hoping to share destinations that their followers would love to visit.
During the Autumn months I visited Bohemian Switzerland National Park, and in this guest post, I will be telling you some of the best spots in the park, as well as providing various photography tips and techniques for when you visit. By going on the tours with Northern Hikes you will be taken to many of the places suggested, and get plenty of opportunities to visit and capture images such as seen below.
WHEN TO GO FOR PHOTOGRAPHY
Bohemian Switzerland is one of those destinations that could be visited all year round. During my visit I went during the autumn and everywhere I looked was stunning autumnal colors and scenic views, making it almost impossible for me to put my camera away.
As well as the autumn you could also consider visiting in the winter when you may have snow; Or visit in the spring or summer when I've heard the greens are incredible, especially in Edmund Gorge.
KEY PHOTOGRAPHY SPOTS
There are endless spots throughout Bohemian National Park for Instagram and photography. A few of my favourites I got to experience are below:
EDMUND GORGE AND KAMENICE RIVER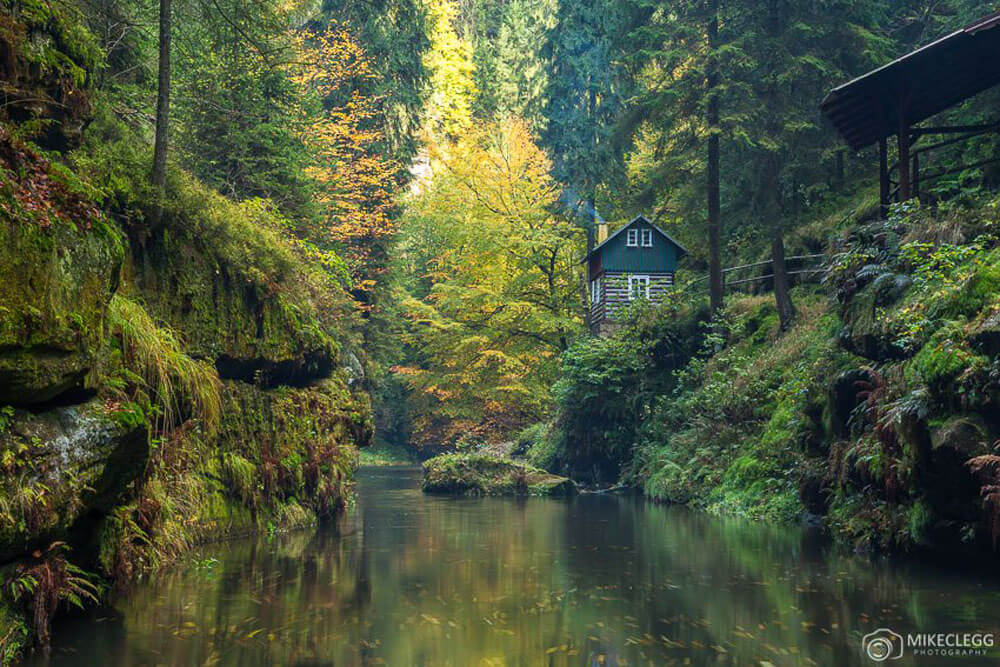 A highlight for me and one of the most beautiful locations in the park would definitely be Edmund Gorge and the Kamenice River. Along this Gorge is a 960 metre section of the river where you can go on a 20 minute boat tour. But even before you get to this section you'll be walking among forest covered paths, through tunnels in the rocks and alongside the river which twists and turns with amazing foliage all around.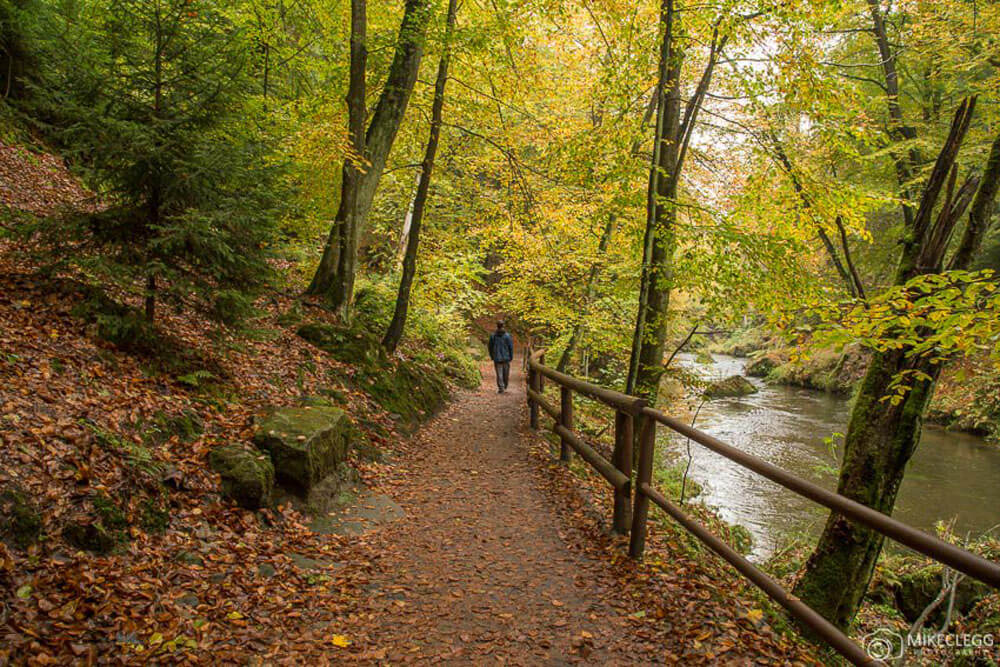 For the boat tour you'll be pushed along the river by a Gondolier and the boat moves slowly. I recommend trying to get a front seat in the boat, as this will make it easier for you to take pictures. Also along the way you'll likely see reflections in the water which helps for composing your photographs and making them more interesting. You may even see other boats, and by adding them in your pictures it'll help your audience understand what the experience is like.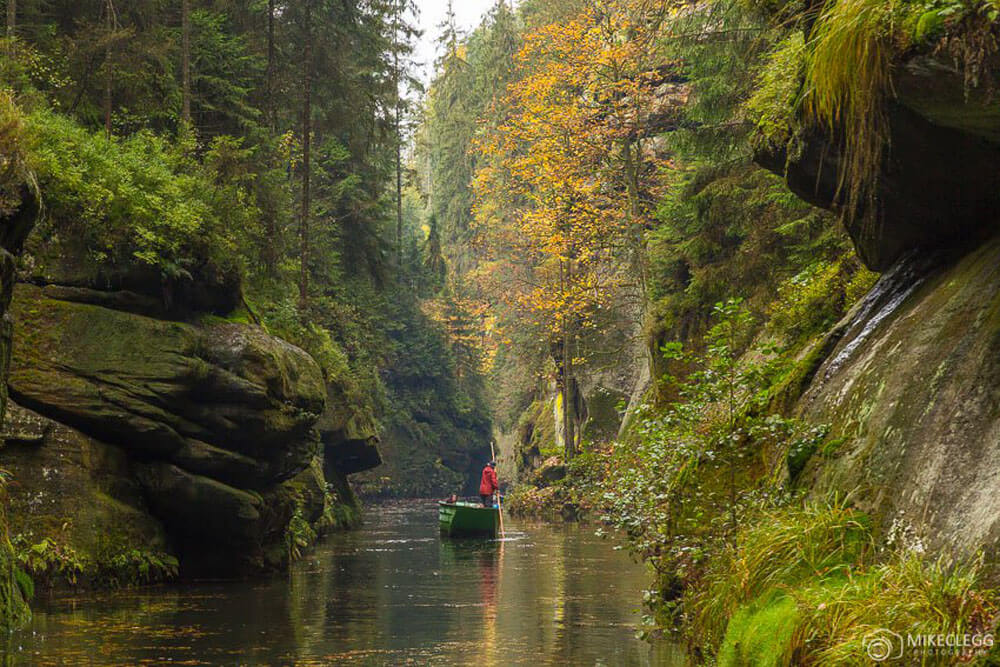 Towards one end of the Gorge is the spot you can see below. Pictures from this perspective towards the little house (which is actually where you get tickets for the boat tours) is extremely popular on Instagram and social media.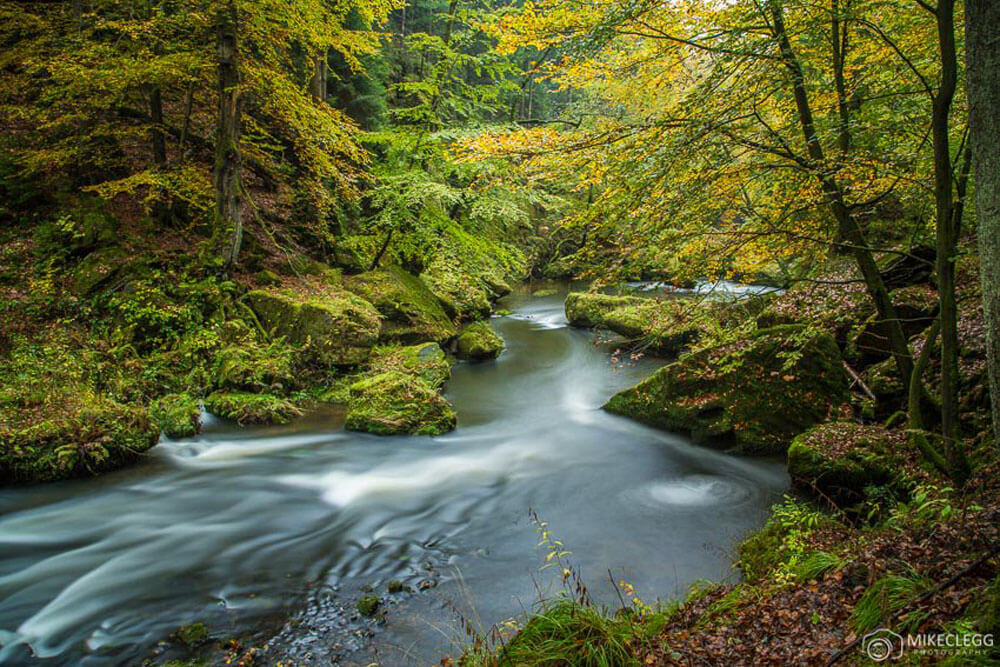 PRAVČICKÁ BRÁNA (PRAVCICKA GATE)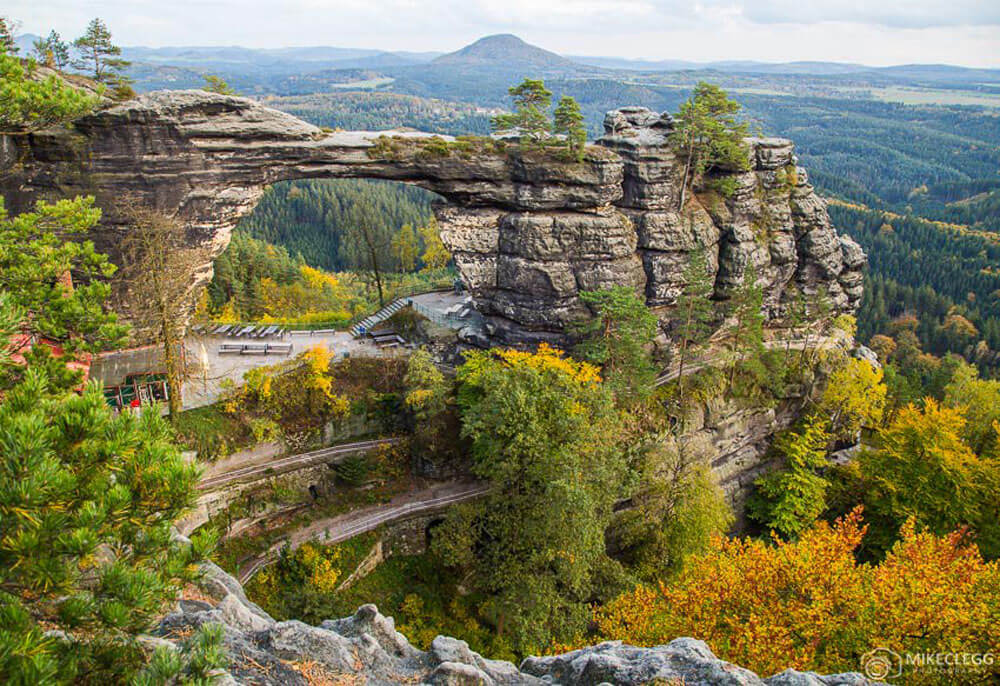 Another top Instagram and photography spot in the park is at Pravcicka Gate. The views from this location are breathtaking and from the top you'll be able to see for miles in all directions. For photography there are lots of different angles for capturing those perfect shots. Such as towards the Gate as seen above, or even directly into the National Park such as the image below. To make your life easier around this area are various observation platforms where you can safely climb up to for the different perspectives.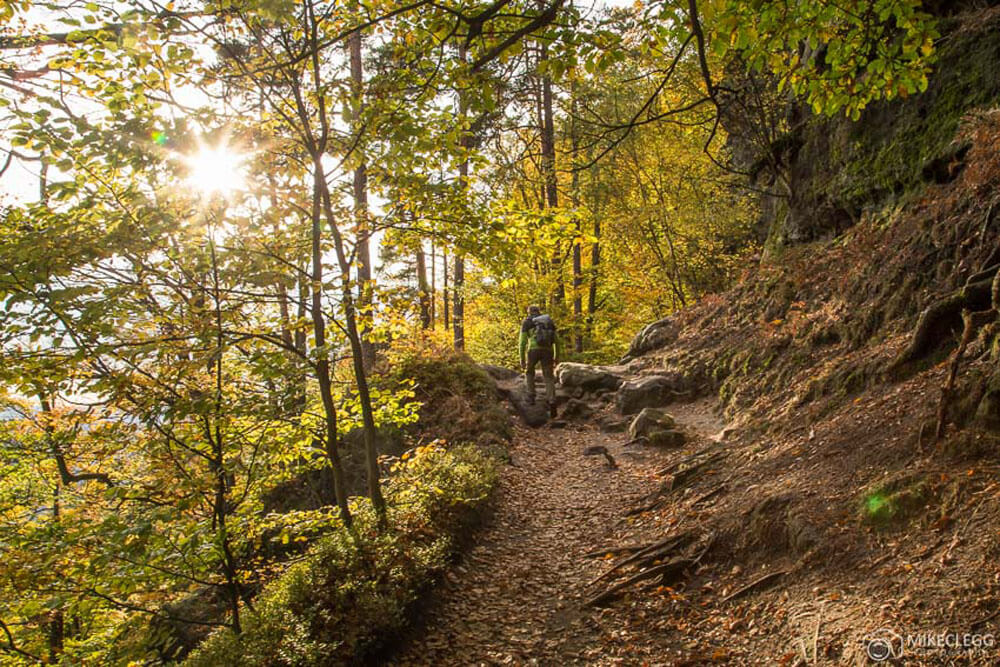 GABRIELA'S TRAIL
When on tours with Northern Hikes you'll get to go along Gabriela's Trail which leads from Pravcicka Gate. I really liked this section of the tour and all along the way you'll find openings in the trees, where you can gaze out into the National Park, and of course capture more beautiful photographs.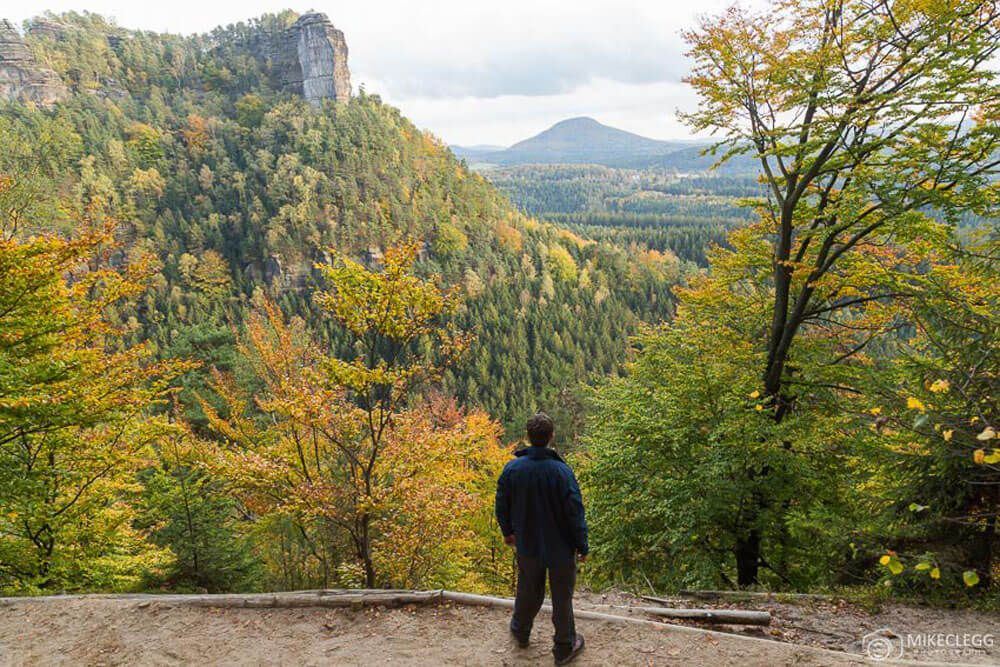 When traveling with others I recommend putting people in your pictures, so as to add interesting human elements. Such images tend to do quite well on social media.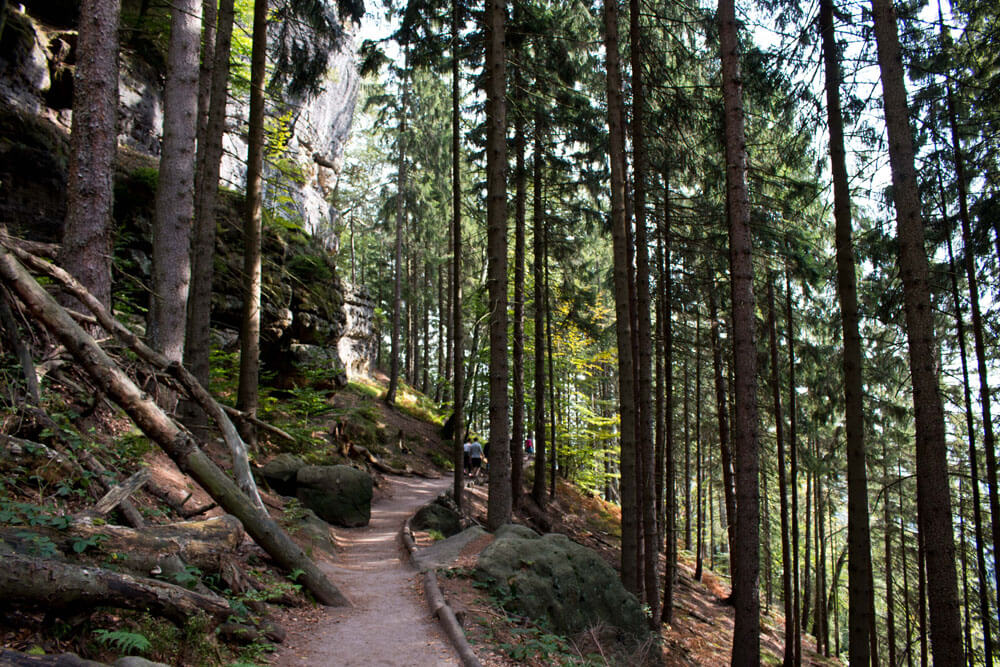 MARY'S ROCK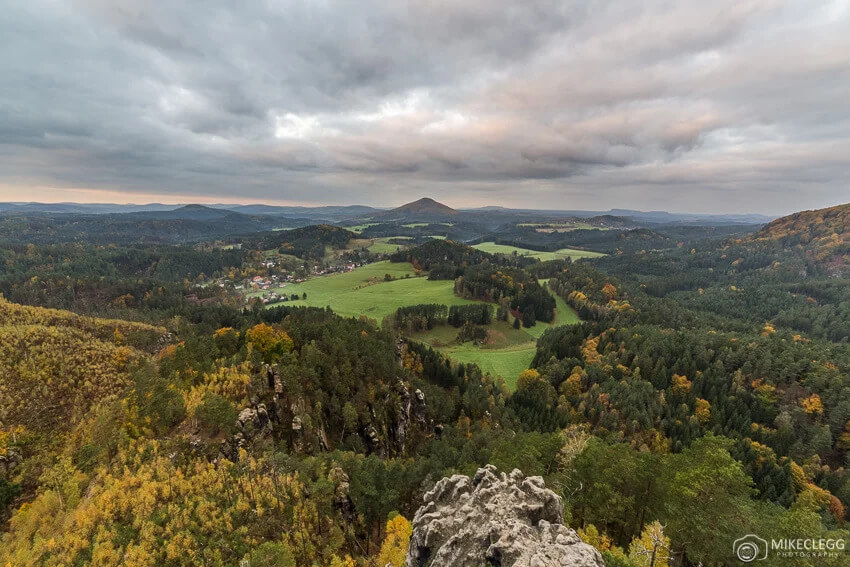 A hidden gem in Bohemian Switzerland National Park would be the view from Mary's Rock. Getting to the top involves a grueling climb with over 600 steps, but once you get to the top you feel like it was totally worth the effort. From this perspective, you may also get lucky and have low lying fog with trees and mountains peaking out. This wasn't the case for me, but I've seen lots of pictures from other photographers such as @martinrakphoto on Instagram where it has looked like this: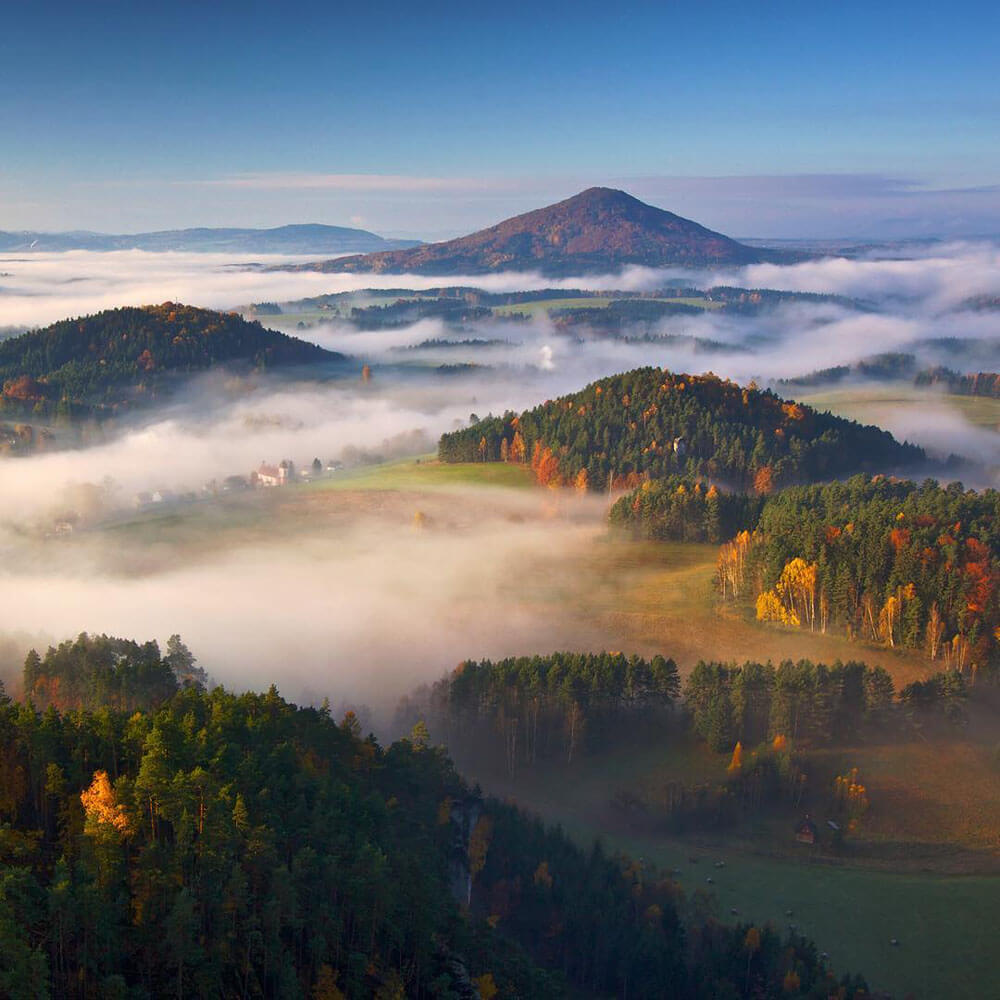 TISA ROCK LABYRINTH

This famous spot is perfect for Instagram and photography with large sandstone rocks rising from the ground, and several locations where you can climb up for exceptional views over the park. The Tisa Rock Labyrinth was even used in the movie Chronicles of Narnia movie, which makes this destination even more appealing. Depending on when you visit the view from this location makes for a beautiful sunset spot.
SAUNSTEJN CASTLE
These old castle ruins are from the 14th century and rise up to 380 meters. It's a great spot for those that like adventure, as getting to the top involves scrambling through narrow crevices and climbing up rocky steps. From the top you can get picturesque views over the national park. It's also a nice place to relax and just enjoy the view.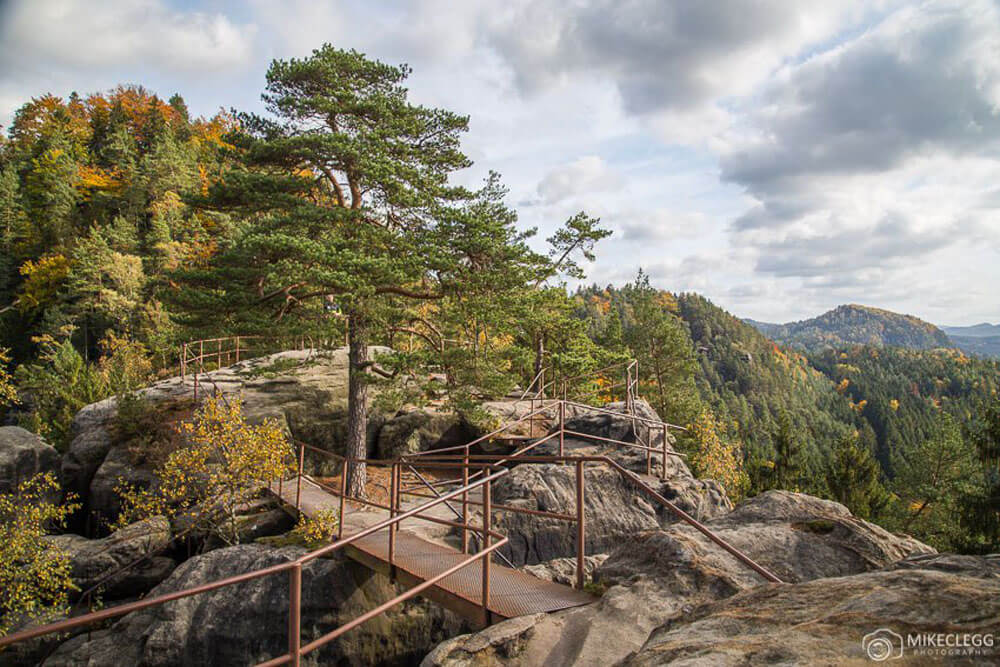 OTHER PHOTOGRAPHY TIPS
Consider taking an ND filter with you, as well as a tripod and then taking some long exposure photographs. This will allow you to create streaky clouds, flatten water and create a unique and beautiful image.
Try using a polariser filter for stunning blues and greens and also cut out reflections in the water.
Put people in your photographs as this can add a sense of scale, adventure and help the viewer understand the scene more.
Experiment with your perspective, including using foliage to frame your subject, getting low to the ground and also shooting from higher up.
SUMMARY
These are just some of the amazing Instagram and Photography spots you'll find in Bohemian Switzerland National Park. On some of the other tours with Northern Hikes such as the "Winter Tour" and "Easy Tour" you'd get to visit the Bastei bridge and Neurathen ruins. These are in the Saxon Switzerland National Park just over the border in Germany.
Overall Bohemian Switzerland is a fantastic place to visit for those that want to take beautiful photographs, or just get outside and experience the park. Have you ever visited this park before or are you considering going? If so please leave a comment below.
Guest post by Travel blogger and photographer Mike Clegg from www.travelanddestinations.com